A lot of accidents happen every day regarding cycling because it is difficult to anticipate which direction the cyclist goes for.
There is a sensational solution to solve this problem – the LED Indicator Backpack.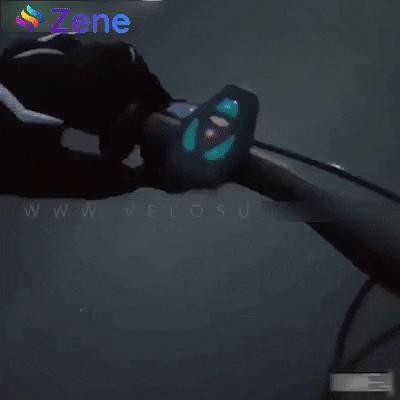 It ensures maximum safety during day and night travel thanks to its reflective surface; direction, pause/start, and emergency indicators that you can easily grip via a wireless remote function without ever taking your hands off the steering wheel of your bike;
FEATURE:
Five LED SIGNALS: the cycling signal, left & right turning signal, stand by signal, hazard signal. All operated by a wireless remote control that clips easily to your bike handlebar.
LIGHTWEIGHT and FOLDABLE: A lightweight material that can be folded when not in use.
DURABLE and WATER RESISTANT: The backpack is made from water-resistant nylon fabric material. It provides strength and long-lasting performance.
Exquisite design, cool accessory, ideal as a supplement for you to exercise. Fully adapted to the cyclist's backpack
Also perfect for AQUA; Climbing mountant man
,
HOW TO MOUNT THE CONTROLLER ON THE BICYCLE
1. Clamp the little piece in the controller
2. Use zip-type to fix the controller, on the bicycle
SIZE:
One size